A Shockingly Small Amount Of Money From Pink NFL Merchandise Sales Goes To Breast Cancer Research
See on Scoop.it – Advocacy Action & Issues in Cancer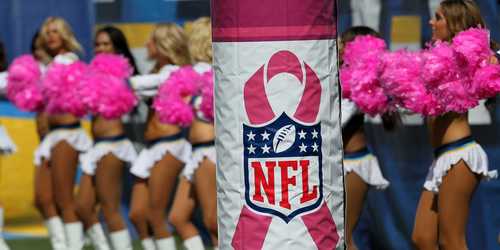 "It's October and the NFL is once again covered head-to-toe in pink accessories and equipment as part of the league's Breast Cancer Awareness initiative.
While fans can also purchase pink clothing and accessories to support the cause, a shockingly small amount of the fans' money is actually going towards cancer research.
According to data obtained from the NFL by Darren Rovell of ESPN, the NFL "takes a 25% royalty from the wholesale price (1/2 retail), donates 90% of royalty to American Cancer Society."
In other words, for every $100 in pink merchandise sold, $12.50 goes to the NFL. Of that, $11.25 goes to the American Cancer Society (ACS) and the NFL keeps the rest. The remaining money is then divided up by the company that makes the merchandise (37.5%) and the company that sells the merchandise (50.0%), which is often the NFL and the individual teams.
Then consider that only 71.2% of money the ACS receives goes towards research and cancer programs."
See on www.businessinsider.com