CureToday.com: Fall 2013 Article – "Fear Factor"
See on Scoop.it – Resources For People Living With A Cancer Diagnosis & Their Families & Care-Partners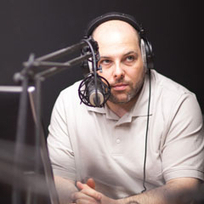 Ruminating on possible cancer recurrence can adversely affect quality of life.
A headache must mean a metastatic brain tumor. Insomnia sets in until a scan can be arranged. When sleep finally comes, the first thought in the morning is of cancer recurring. Fear of cancer returning consumes waking hours. The scan is clear.
This scenario was repeated multiple times after initial cancer treatment for Matthew Zachary, founder of Stupid Cancer, a nonprofit organization for young adult cancer patients launched in 2007.
Heather Swift's insight:
Fear of recurrence is real. The article brings up breast cancer citing guidelines from ASCO for things to look out for, yet in the back of one's mind this fear is always there.
See on curetoday.com