Breast Cancer Awareness Without Mets Awareness Isn't Awareness At All
See on Scoop.it – Advocacy Action & Issues in Cancer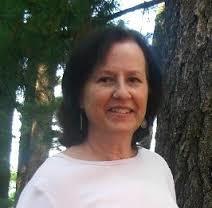 "Time and time again, individuals living with stage IV/metastatic breast cancer tell me they don't like October, all the pink hoopla and the countless pink ribbons that appear everywhere. They feel they do not fit the image so often portrayed. You know the one: the strong, brave and positive-minded warrior in pink. The image which suggests if you just fight hard enough you'll be fine. The unspoken message also seems to be, unintended or not, that metastatic patients have somehow failed in their pink fight.
During the month which is supposed to be all about support, instead many of these women feel alone. They feel isolated. They feel left out; yes, even invisible.
The fact that individuals living with metastatic breast cancer so often feel alone and isolated is heartbreaking; it's also unacceptable.
This needs to change.
Heather Swift's insight:
[METS]
Knowing that 30% of all breast cancer patients become metastatic, it is so important that people understand the true facts about breast cancer and that when a patients get "mets" this is stage IV. We have no cure. Instead there are treatments with heavy side effects that can buy time and at first keep the cancer at bay, yet with "Mets" these medications eventually stop working, The patient moves on to the next medicine, and eventually the cancer outsmarts all of the drugs and spreads causing death. In the United States alone, every fourteen minutes one person dies of breast cancer. Every patient with metastatic breast cancer should never feel isolated or alone and we must educate the public with the truth about this horrrible disease.
Nancy sums this issue up perfectly by writing, "the metastatic breast cancer community deserves better. We all do.
This October, in fact all year long: Let's remember that breast cancer awareness without mets awareness, isn't awareness at all."
See on www.huffingtonpost.com