Supreme Court decision to affect breast cancer testing
See on Scoop.it – Advocacy Action & Issues in Cancer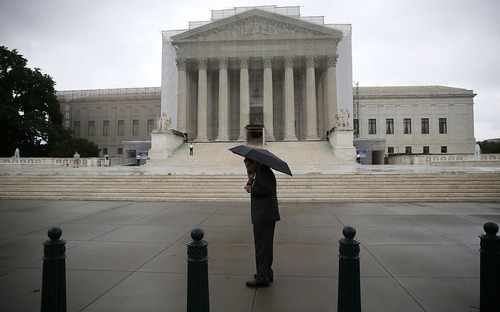 "The U.S. Supreme Court is expected to announce a decision as early as Thursday that will affect the affordability of a key genetic test for breast cancer susceptibility.
The decision, in a lawsuit over a Utah-based company's patents on genetic material, is expected just as a new study suggests that the inherited mutations the test identifies are common in African-American women, an often understudied population that is disproportionately affected by breast cancer.
And the decision could well affect black women in the Milwaukee area, where officials at Froedtert & The Medical College of Wisconsin are producing a documentary that aims to increase awareness about breast cancer risk and treatment among low-income or underinsured African-American women."
Heather Swift's insight:
The article points out that there are financial barriers because of the test – it can cost over $3000 – and given that African-American women are more likely to carry a gene mutation, it's difficult to get the data for this because Myriad holds all of the data as well as the patent on the genetic BRCA1 abd BRCA2 mutations for breast and ovarian cancer.
See on www.jsonline.com