Biotech Firms,Billions at Risk,Lobby States toLimit Generics
See on Scoop.it – Advocacy Action & Issues in Cancer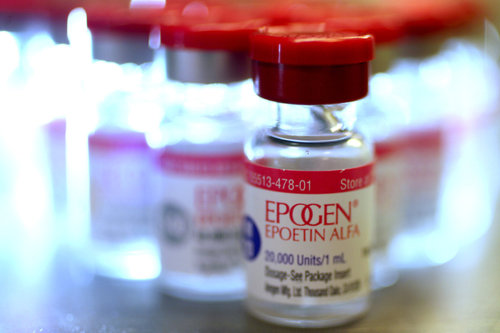 The industry's lobbying effort could blunt new competition to its products and reduce the savings anticipated in the federal health care overhaul.
Heather Swift's insight:
Biotech Companies Lobby States To Block Generic Drugs.
The New York Times (1/29, A1, Pollack, Subscription Publication) reported in a front-page story that some large biotechnology companies are lobbying state legislatures around the country "to limit generic competition to their blockbuster drugs, potentially cutting into the billions of dollars in savings on drug costs contemplated in the federal health care overhaul law." Two companies, "Amgen and Genentech, are proposing bills that would restrict the ability of pharmacists to substitute generic versions of biological drugs for brand name products. Bills have been introduced in at least eight states since the new legislative sessions began this month. Others are pending." The companies argue the bills are necessary to "protect patient safety because the generic versions of biological drugs are not identical to the originals. For that reason, they are usually called biosimilars rather than generics."
See on www.nytimes.com