More pressure to justify cost of cancer drugs versus benefits
See on Scoop.it – Advocacy Action & Issues in Cancer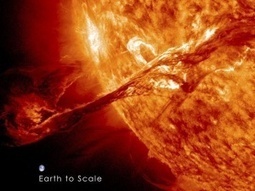 (Reuters) – Medical providers have begun to think more about cost, as well as safety and effectiveness, when they decide on cancer treatments.In the past, pharmaceutical companies could launch a high-priced…
Heather Swift's insight:
Pharma Industry Under Pressure To Justify Cancer Drugs Costs.
Reuters (12/14, Beasley) reports that incentive-based provisions in the Affordable Care Act that were devolved to improve the quality of healthcare have many hospital and other providers paying more attention to not only the safety and effectiveness, but also the costs, of potential cancer treatments. This means that pharmaceutical companies will soon be unable to tack a high price tag onto much-needed cancer therapies when they're released on the market. Reuters cites a recent PwP poll, which found that already, about 20 percent of health insurers in the US are requiring drug companies to show that new drugs either save costs or are clinically superior to treatments already on the market before they agree to include the medications on their coverage lists.
See on www.reuters.com