NaBloPoMo 18: CALL TO ACTION – Don't Let Pink Become the New Black
regrounding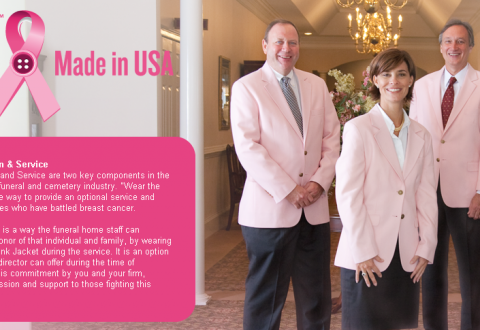 Stunned.
Shocked.
Offended.
Disgusted.
Just when we finish with October, just when I think we really can't sink any lower that the 5-Hour Energy Pink Lemonade girl…I spy THIS on
AnneMarie's Blog
. And yes, it's real. American Funeral Directors have a new pink product line: The Pink Blazer. Yes, seriously.
Because I sure that when I'm dead, my family and loved ones will need a reminder. What's the chance that they will have missed the message. Newsflash: when we die of breast cancer, we've made the ultimate sacrifice to the disease – I think we can skip the $23.40 donation that will be made when they purchase the nearly $200 jacket.
Oh, but points for telling us how much they're donating. I suppose that's something.
Think about this…a new trend. We could all return to our maker in blazers that reflect the circumstances of our deaths. Might make things…
View original post 117 more words